Devika Panikar
δάσκαλος (dáskalos) means the teacher in Greek. I have taught English Language and Literature since 2006 and am an Assistant Professor with the Directorate of Collegiate Education under the Government of Kerala. I work at the Government Colleges under this directorate and am now posted at the Government Law College, Thiruvananthapuram. 
A good teacher can make a difference in students' lives, impacting everything from classroom learning to long-term success. When it comes to effective teaching, strong communication skills are a must. Excellent communication doesn't continue even when the teacher is done talking. Listening well is one of the most critical skills needed for a teacher. I'm a firm believer in communication in all forms. As an aspiring leader disseminating knowledge, communication is a tool to overcome fear.
I know that working in education means I'm always working with others. Working as a teacher often means working effectively in a group. A willingness to share knowledge and experiences with others is one of the most essential qualities of a good teacher. It's also important to keep an open mind and learn from others, including the students before us. To engage students and improve their learning, we need to treat each student as an individual by being empathetic and understanding of what may be going on in their lives. No matter what grade level we're teaching, our patience will be tested while working as an educator. Teachers who bring their students' learning into the real world are often some of the most engaging. Being able to engage students with humour, creative lessons, and a strong classroom presence is also an essential part of what makes someone a good teacher.
One of the critical skills needed to be a good teacher is a dedication to continued education and a love of learning. Effective teachers need to be able to work in a constantly evolving environment and adjust their teaching methods based on the age of their students, the resources available and changing curriculum, practices and requirements. This website is part of such an effort. It is a collection of lecture notes prepared by referencing various sources for my students' perusal. It has been compiled here for the sake of future generations.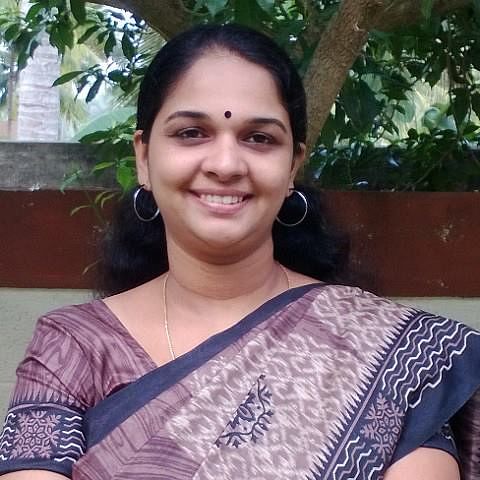 WORK
Government Law College, Thiruvananthapuram
Assistant Professor of English · July 2023 to present
Government College for Women, Thiruvananthapuram
Assistant Professor of English · June 2017 to July 2023
Government Arts College, Thiruvananthapuram
Assistant Professor of English · May 2012 to June 2017
Sri Swathi Thirunal Government College of Music, Thiruvananthapuram
Assistant Professor of English · March 2011 to May 2012
University College, Thiruvananthapuram
Assistant Professor of English · July 2010 to March 2011
Central Polytechnic, Vattiyoorkavu, Thiruvananthapuram
Assistant Professor of English · June 2010 to July 2010
Government Polytechnic, Neyyattinkara, Thiruvananthapuram
Lecturer in English · January 2010 to June 2010
Sri Sankaracharya University Regional Centre, Thiruvananthapuram
Lecturer in English · August 2006 to January 2010
K.N.M. Government College, Kanjiramkulam, Thiruvananthapuram
Guest Lecturer in English · June 2006 to August 2006
EDUCATION
University of Kerala Centre of Teacher Education, Thiruvananthapuram
Class of 2006 · English Language · Bachelor of Education
All Saints' College, Thiruvananthapuram
Class of 2005 · English literature · Master of Arts
All Saints' College, Thiruvananthapuram
Class of 2003 · English literature · Bachelor of Arts
Kendriya Vidyalaya, Pattom, Thiruvananthapuram
Class of 2000 · Science · Plus Two
Kendriya Vidyalaya, Vidya Nagar, Kasargod
Class of 1995 · Upper Primary
Chinmaya Vidyalaya, Vidya Nagar, Kasargod
Class of 1992 · Primary
PERSONAL INFO
Official Address Assistant Professor of English, Government Law College, Barton Hill, Vikas Bhavan P.O., Thiruvananthapuram- 695033, Kerala, India
Residential Address SIVADAM, T.C.18/1233-3, Thrikkannapuram, Aramada P.O., Thiruvananthapuram- 695032, Kerala, India
Phone +91 99470 62789 | +91 93880 62789
E-mail devika@devikapanikar.com
---
Last Edited on 2023-07-20